Borley Village and Lodge, 6 miles from Lavenham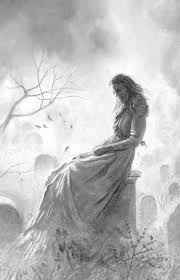 Borley is recorded in the Guinness Book of Records as the most haunted village in the world with both more ghosts and more sightings than anywhere else. Borley Rectory was once the centre of this ghastly feste on Hallowe'en with the Grey Lady, Ann Boleyn, the headless Lady, the howling Child and the sobbing Mother all making guest appearances.
Then Borley Rectory burnt down.
The village of Borley is still haunted but the Grey Lady, Boleyn, the Headless Lady, howling Child and sobbing Mother have all found a new home. Only the Giant remains in residence and stalks Railway Walk where it meets the bridge on Bridge Street, whilst haunting the ruins of the Lodge, the medieval Hall in Lavenham Park.
Borley Rectory, 6 miles from Lavenham
The Rectory was a Victorian house that gained fame as "the most haunted house in England" after being described as such by Harry Price. Built in 1862 to house the rector of the parish of Borley and his family, it was badly damaged by fire in 1939 and demolished in 1944.
The large Gothic-style rectory in the village of Borley had been alleged to be haunted ever since it was built. These reports multiplied suddenly in 1929, after the Daily Mirror published an account of a visit by paranormal researcher Harry Price, who wrote two books supporting claims of paranormal activity.
Most if not all of the following has been discredited: traced to either natural phenomenon, architectural features or fraud by Price assisted by Marianne Foyster. Reports in 1956 placed doubt on almost all of the sightings.
Borley Rectory. Hauntings
The first paranormal events occurred in about 1863, since a few locals later remembered having heard unexplained footsteps within the house at about that time. On 28 July 1900, four daughters of the rector, Henry Dawson Ellis Bull, saw what they thought was the ghost of a nun at twilight, about 40 yards (37 m) from the house; they tried to talk to it, but it disappeared as they got closer.
The local organist, Ernest Ambrose later said that the family at the Rectory were "very convinced that they had seen an apparition on several occasions". Various people claimed to have witnessed a variety of puzzling incidents, such as a phantom coach driven by two headless horsemen, during the next four decades. Bull died in 1892 and his son, the Reverend Henry ("Harry") Foyster Bull, took over the living.
On 9 June 1928, Harry Bull died and the Rectory again became vacant. In the following year, on 2 October, the Reverend Guy Eric Smith and his wife moved into the house. Soon after moving in, Smith's wife, while cleaning out a cupboard, came across a brown paper package containing the skull of a young woman.
Shortly after, the family reported a variety of incidents including the sounds of servant bells ringing despite their being disconnected, lights appearing in windows and unexplained footsteps. In addition, Smith's wife believed she saw a horse-drawn carriage at night. The Smiths contacted the Daily Mirror asking to be put in touch with the Society for Psychical Research (SPR).
On 10 June 1929 the newspaper sent a reporter, who promptly wrote the first in a series of articles detailing the mysteries of Borley. The paper also arranged for Harry Price, a paranormal researcher, to make his first visit to the house. He arrived on 12 June and immediately phenomena of a new kind appeared, such as the throwing of stones, a vase and other objects. "Spirit messages" were tapped out from the frame of a mirror. As soon as Price left, these ceased. Smith's wife later maintained that she already suspected Price, an expert conjurer, of falsifying the phenomena.
The Smiths left Borley on 14 July 1929 and the parish had some difficulty in finding a replacement. The following year the Reverend Lionel Algernon Foyster (1878–1945), a first cousin of the Bulls, and his wife Marianne (née Marianne Emily Rebecca Shaw) (1899–1992) moved into the Rectory with their adopted daughter Adelaide, on 16 October 1930.
Lionel Foyster wrote an account of various strange incidents that occurred between the time the Foysters moved in and October 1935, which was sent to Harry Price. These included bell-ringing, windows shattering, the throwing of stones and bottles, wall-writing and the locking of their daughter in a room with no key. Marianne Foyster reported to her husband a whole range of poltergeist phenomena that included her being thrown from her bed.
On one occasion, Adelaide was attacked by "something horrible".
Foyster tried twice to conduct an exorcism, but his efforts were fruitless; in the middle of the first exorcism, he was struck in the shoulder by a fist-size stone. Because of the publicity in the Daily Mirror, these incidents attracted the attention of several psychic researchers, who after investigation were unanimous in suspecting that they were caused, consciously or unconsciously, by Marianne Foyster. She later said that she felt that some of the incidents were caused by her husband in concert with one of the psychic researchers, but other events appeared to her to be genuine paranormal phenomena.
However Marianne later admitted that she was having a sexual relationship with the lodger, Frank Pearless, and that she had used paranormal explanations to cover up their liaisons. The Foysters left Borley in October 1935 "as a result of Lionel Foyster's ill health".
The Price Investigation
Borley remained vacant for some time after the Foysters' departure. In May 1937, Price took out a year-long rental agreement with Queen Anne's Bounty, the owners of the property.
Through an advertisement in The Times on 25 May 1937 and subsequent personal interviews, Price recruited a corps of 48 "official observers", mostly students, who spent periods, mainly during weekends, at the Rectory with instructions to report any phenomena that occurred.
In March 1938 Helen Glanville (the daughter of S. J. Glanville, one of Price's helpers) conducted a planchette séance in Streatham in south London. Price reported that she made contact with two spirits, the first of which was that of a young nun who identified herself as Marie Lairre. According to the planchette story Marie was a French nun who left her religious order and travelled to England to marry a member of the Waldegrave family, the owners of Borley's 17th-century manor house, Borley Hall. She was said to have been murdered in an older building on the site of the Rectory, and her body either buried in the cellar or thrown into a disused well. The wall writings were alleged to be her pleas for help; one read "Marianne, please help me get out".
The second spirit to be contacted identified himself as Sunex Amures, and claimed that he would set fire to the Rectory at nine o'clock that night, 27 March 1938. He also said that, at that time, the bones of a murdered person would be revealed.
The Fire
On 27 February 1939 the new owner of the rectory, Captain W. H. Gregson, was unpacking boxes and accidentally knocked over an oil lamp in the hallway. The fire quickly spread and the house was severely damaged. After investigating the cause of the blaze the insurance company concluded that the fire had been started deliberately.
A Miss Williams from nearby Borley Lodge said she saw the figure of the ghostly nun in the upstairs' window and, according to Harry Price, demanded a fee of one guinea for her story. In August 1943, Price conducted a brief dig in the cellars of the ruined house and discovered two bones thought to be of a young woman.
Bildeston, 6 miles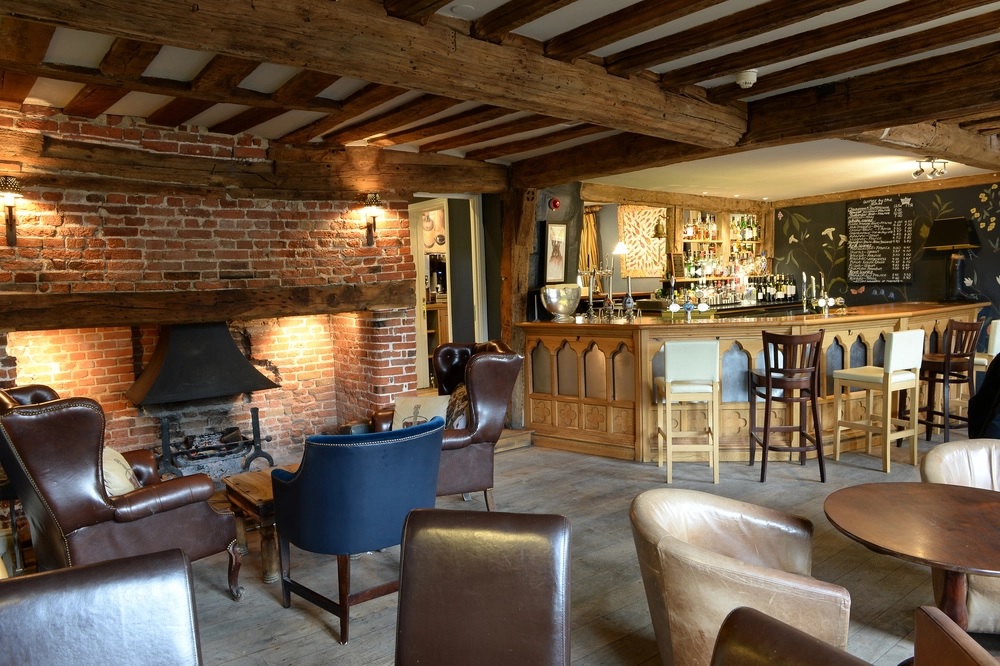 Room 4 at the Crown in Bildeston has a famous ghost that has remained attached to the Crown even after its refurbishment. There was the infamous election campaign of 1855, when the Crown was being used as a political headquarters by one of the candidates and rival supporters attacked the Inn. They shattered the windows, smashed crockery and broke many of the drinking vessels until, their frustrations vented, they proceeded with a noble attempt to drink the pub dry! An event that occasionally the ghosts of the village will re-enact for us.
Then a mysterious Grey Lady has been seen at a window that looks out onto the car park waving a ghostly farewell to departing customers.
Two children dressed in Victorian outfits have also appeared before startled guests at various points around the Inn, whilst an old man in a tri-cornered hat is frequently seen sitting in a favoured corner of the main bar.
For those who enjoy a smattering of haunted hospitality, Room four is the bedroom where guests often experience things going bump in the dead of night. They may be treated to an appearance of the grey lady, or of the "genial missionary" whose presence several visiting mediums have detected.
And if none of this is sufficient to aid a decent night's unrest, there is always the touch of ice-cold fingers that have been known to stroke the necks of sleeping guests.
Sudbury, 7 miles
The Mill Hotel is a beautiful hotel on the River Stour overlooking Sudbury's water meadows.
The hotel has a rather grisly permanent resident: a mummified cat! Its removal was said to be the cause of bad luck when it was moved in 1971. After a series of bizarre incidents, it was replaced and all seems to have returned to normal.
When they tried to move it again in 1999, it is no surprise that the same happened. Needless to say that the mummified cat has been reinterred! 
Mummified cats and rats are found in a number of houses in Lavenham and its surrounds and these together with ward marks or witches marks are placed in walls, near doors windows and in fire hearths to ward off witches and demons.  De Vere House has many ward marks for example whilst in Lavenham Priory was found a mummified rat buried in its fire hearth
St. Gregory's Church is haunted by the ghost of Archbishop Simon Sudbury (born circa 1316; killed in the Peasants' Revolt on 14 June 1381). He was Bishop of London from 1361 to 1375 then Archbishop of Canterbury from 1375 until his death, and in the last year of his life Lord Chancellor of England. He was dragged to Tower Hill and was beheaded by the mob. His body was buried in Canterbury Cathedral, although his head (after being taken down from London Bridge) was sent to St. Gregory's Church and remains there to this day.
Kersey, 9 miles
Kersey has one of only three records of a time slip in England. A time slip is a paranormal phenomenon in which a person, or group of people, seem to either travel through time or appear to briefly enter an alternate version of present reality via unknown means. For the best fictional account of time slipping read the work Orlando by Virginia Woolf and House on the Strand by du Maurier.
One such experience in 1957 involved three naval cadets from Shotley and the Royal School there whom travelled back in time to Kersey but during the time of the Black Death.
"The really strange thing was the silence: the way the church bells stopped ringing as we neared the village. Even the ducks stood quiet and motionless by the shallow stream that ran across the road where the main street begins, whilst all the birdsong had been chilled."
They cannot recall seeing any shadows from the buildings or the trees although it was bright sunshine. No cars, no traffic, no pedestrians, no yellow or white hazard lines on the streets.

One of the cadets recalls that they looked through one of the windows and saw what they took to be a butchers or slaughterers:
"There were no tables or counters, just two or three whole oxen carcasses which had been skinned and in places were quite green with age. There was a green-painted door and windows with smallish glass panes, one at the front and one at the side, rather dirty-looking. I remember that we looked through that window in disbelief at the green and mouldy green carcasses."

They were frightened and so left the village and climbed the nearest hill, only as they reached the top, did they suddenly hear noise for the first time (as if someone had turned the volume switch back on): bells ringing, birdsong, cars, people.
Their story appears in Mackenzie's 1997 book, Adventures in Time.
What impressed Mackenzie the most is that the house the cadets identified as a butchers had been in private residential use for centuries but had once been a butchers. None of the cadets were locals so it is doubtful they could have known this.
Bury St Edmunds, 11 miles
In 1645, Bury saw 18 local people hanged in one day under the supervision of The Witchfinder General, Matthew Hopkins, 16 women and two men from neighbouring villages. Two women, Anne Leech and Anne Wright, were never traced to a particular village and are believed to still haunt the centre of Bury around its new cattle market.
The Grey Lady
Bury's principle resident ghost is the Grey Lady and has been sighted at the Abbey Ruins, St Saviour's Hospital ruins, the Priory Hotel, the Theatre Royal, in shops on Abbeygate Street, in buildings on Angel Hill, and in the cellars of the 16th century Cupola House on The Traverse, now The Bourgee restaurant.
The Grey Lady is also said to appear in St Edmundsbury Cathedral churchyard annually on 24 February at 11pm.
Some believe the ghost is a nun linked to the death of the Duke of Gloucester, who was allegedly murdered in St Saviours Hospital in 1447. According to local tales, it was this nun, named Maude Carew, who killed Gloucester (and not the Duke of Suffolk, as portrayed in Shakespeare's Henry VI, Part II).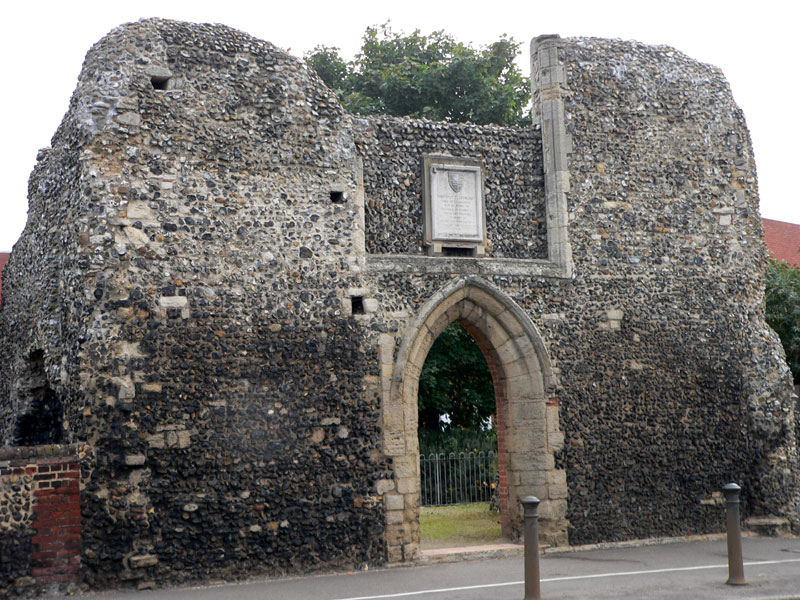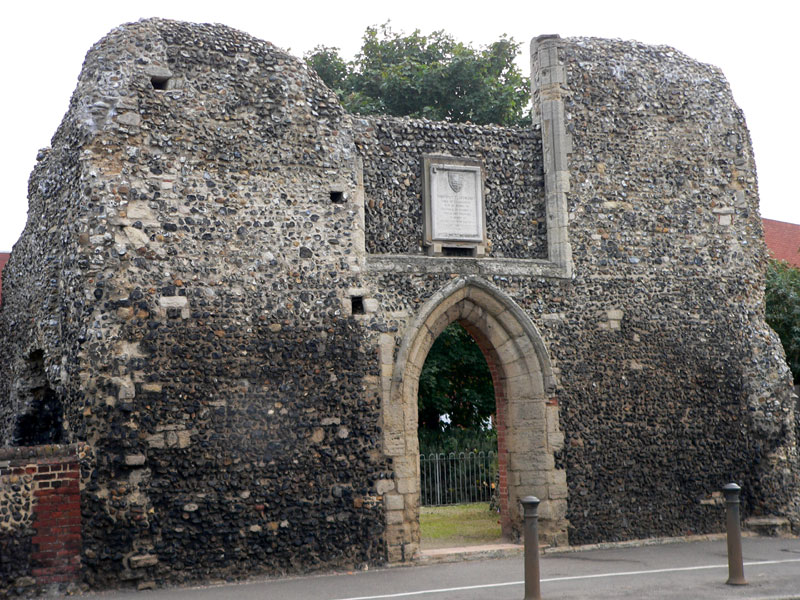 Other tales suggest she is a medieval nun who was punished with execution for a liaison with a monk at the Abbey. Whoever our Grey Lady is, she is the town's most frequently spotted ghost.
Abbeygate, Angel lane and Churchgate Street. Medieval monks
Apparitions of the Abbey's Benedictine monks are also said to be frequently seen. Individuals and groups have been sighted walking around the Abbey's grounds and through surrounding buildings.
In 1961, two men claim to have seen a monk drift down Angel Lane before disappearing through a wall. A year later, a monk was reportedly seen 'hovering' in Churchgate Street.
Enid Crossley, a resident of the Cathedral Cottages, claimed a monk appeared in her bedroom several times. Staff in the shops along Abbeygate Street have also made claims about the sighting of ghostly monks.
Eastgate Street. A doomed love affair
Visitors to the town in October should keep their eyes peeled for a soldier and a nurse in Victorian dress. The first reports of these ghosts were made in 1935 by two girls and their mother, who felt a chill as a man and a woman rushed past them on Eastgate Street. A gunshot and a scream were then heard.
Legend has it the woman was a 19th century nurse called Mary Treese, returning from the Crimean War with a wounded soldier she had tended and fallen in love with. Her father, however, disapproved of their relationship and shot the man dead. Their fateful end is said to be played out every year on 20th October on Eastgate Street.
Ghosts in the Nutshell
As well as being one of Britain's smallest pubs, The Nutshell, built in 1844, may also be one of its most haunted.
In 1975, the landlord returned downstairs from the room above the bar, telling patrons he had just seen a small boy sitting by himself and then disappear. It is thought a boy did die there in suspicious circumstances – some say by drowning in a bathtub.
Locals of the Nutshell also claim to have experienced poltergeist activity in the pub, with many blaming glasses shattered and batteries drained on a young ghost. Others, however, point the finger at a mummified cat, which hangs over the bar. This cat is said to be cursed, bringing misfortune to anyone who touches it.
Alan Murdie, Chair of the Ghost Club and author of Haunted Bury St Edmunds tells us that bad luck befell a landlady who tried to clean the cat as well as a group of servicemen from RAF Honington who kidnapped it as a prank. The landlady lost her job shortly after her cleaning attempt, and the servicemen say they were plagued by fires and accidents until the cat was returned.
Moyse's Hall Museum
Once a workhouse and gaol, Moyse's Hall Museum has been the focus of ghost tales for centuries. The oldest of these stories dates back to 1328, when a woman is recorded as saying she saw 'a most horrible devil' in the building's cellar.
In 1828, shrieks and apparitions were reported after the hanging of the infamous Red Barn murderer William Corder. These only stopped when Corder's skull was buried.
The Angel Hotel
Not only can you hear footsteps down deserted corridors in the middle of the night but also the Grey Lady will stand outside the hotel and look up at the bedroom windows then point.
Woolpit, 12 miles
In William of Newburgh's Historia rerum Anglicarum and Ralph of Coggeshall's Chronicum Anglicanum (written in about 1189 and 1220 respectively) we learn of the Green Children of Woolpit.
One day at harvest time, according to William of Newburgh during the reign of King Stephen, the villagers of Woolpit discovered two children, a brother and sister, beside one of the wolf pits that give the village its name.Their skin was green, they spoke an unknown language, and their clothing was strange. They were taken to the home of Richard de Calne where they refused all food for several days until they came across some raw broad beans, which they consumed eagerly (leading to the suggestion that this is the first example of a five green veg. a day campaign by public health).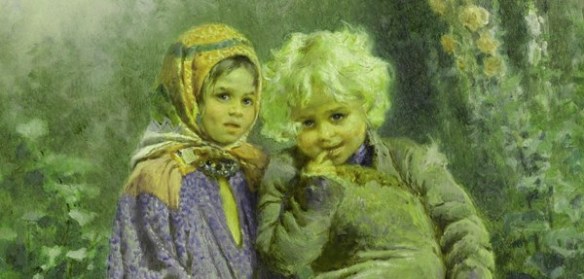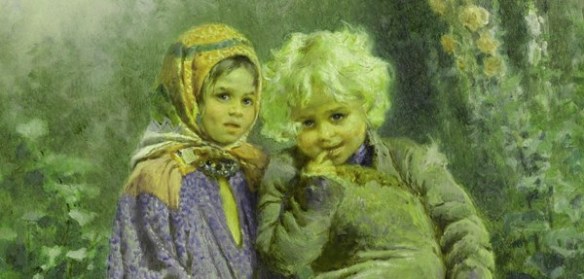 The children gradually adapted to normal food and in time lost their green colour. The boy, however, the younger of the two, became sickly and died shortly after he and his sister had been baptised.
The surviving girl explained that she came from a land where the sun never shone and the light was like twilight. She called her home St Martin's Land where everything was green. She had been herding her father's green cattle when she heard a loud noise (the bells of Bury St Edmunds) , and disorientated, fled into a cave to emerge by the wolf pit.
The girl was employed for many years as a servant in Richard de Calne's household, where she was considered to be "very wanton and impudent". She eventually married a man from King's Lynn, Richard Barre, a royal official, and took the name Agnes de Barre.
Clare, 17 miles
The Clare Legend
This story is found in Mrs Barnardiston's book on Clare Priory, and is depicted in the 20th century carving on the mantelpiece in the Priory's library.
Hugh of Bury, the sacristan, had pawned some of the church treasures and was desperate to find money to repay his moneylenders, not only because the Prior might find out, but also because a papal legate and nuncio was visiting the Abbey of St Edmund and might visit Clare to do an audit.
One night a figure in the dress of a monk wearing a cowl and with his feet covered by his habit, approached Hugh. He chatted pleasantly, revealing that he could see that the sacristan had problems, and reminisced about his own feelings when he had held the same office and felt the wish to borrow money.
The stranger went on to suggest an answer.
Hugh should hide his stock of candles, say they had been eaten by mice, and ask for a new supply. When they were replaced he could raise money for himself by selling the surplus ones.  Also, when money had been paid for votive-offering candles, he should recover the partly used candles and their wax (after the worshiper had finished) and re-sell them several times over, keeping the proceeds.
The only condition was that Hugh should always keep the very first candle: if that ever burned down, the stranger would return and claim a fee.
Hugh agreed to the scheme! There would be no story if he had not but … really?
For a time the plan worked and Hugh's financial position improved. Then some of Hugh's other misdemeanours and mismanagement of Priory affairs was uncovered, and he was put on bread and water and confined to his and the day rooms.
Late one day, as it began to get dark but the other monks were still away hunting, Hugh suddenly remembered he still needed to get salt for their evening meal.  He grabbed a candle without thinking (alas it was the one he had been told never to allow to burn away) and headed down to the Cellarers' Hall.
Whilst looking for salt Hugh saw a cooked fowl, and was tempted so ate it. Then he heard the other monks returning from the hunt and fled, leaving the candle burning. When the Prior was served with the bare bones of the carcass of the fowl instead of a satisfying dish, he guessed who was the culprit and committed Hugh's soul to the devil.
At that moment the candle before him gutted out. The other friars heard a ghastly scream, and ran to find Hugh at the foot of the stairs to the dormitory with a look of horror on his face, his flesh seared as if it had been touched by a great fire. There was a smell of sulphur in the air, and a glimpse of a dark shadow departing with the metallic clink of a shod cloven hoof.
The friars could never scrub away the bloodstain on the stairs, not even with holy water and it can be seen to this day when visiting the Priory.
The Mysterious Burial Alive of the witch Joan of Arc
The de Vere and the de Clare family were closely connected (the latter better known as the Clarence family, one duke of whom was drowned in a Butt of Malmsley if Shakespeare is to be believed.)  The de Clare's were also supposedly descended from Mary Magdalen and were one of the 12 most powerful families in England, along with the de Veres they were signatories to the Magna Carta.  Their stronghold was Clare Castle with its 13th C Augustinian Priory below.     
So well-connected were they that the wife of Edward III of England was a Clarence and was buried at the ancient Augustinian Priory Church in Clare … which caused a bit of a stir in Victorian times.
Regrettably when it came to tidying up the masonry work on some of the tomb stones at Clare, a mason accidentally inserted a date that had Joan d'Acre appear to have been buried in 1305 but dying in 1307. An expensive misprint never corrected and thus rumours began that Joan had risen from the dead and needed to be reburied or that she had been buried alive. Her name (an honorary title reflecting the recapture of Acre in the Crusades) was too similar to that of Joan of Arc for the Victorians (never ones to miss an opportunity to rewrite history) to miss.
Suddenly Clare was the burial place of Joan of Arc whom mysteriously survived her trial and execution and lived a further 2 years before her burial in 1307 (ignoring that she was actually tried over one hundred years later).
But before we move on from the unlikely tale of a Joan d'Acre who rose zombie-like from her grave, let us just reflect on the witch trial of Joan of Arc herself. This incredible and charismatic lady successfully saw off the best legal minds in France and England during her trial and thus was in danger of being found innocent of witchcraft … and so she was found guilty of pretending to be a man. Imposture of another was deemed witchcraft by the Church and State so on that basis poor Joan was burnt.
How is this relevant?  Read about our own witches in Lavenham (see section on Witches), one of whom, like Joan of Arc, was condemned at a young age as a witch for wearing a disguise.
Icklingham, 18 miles
Icklingham is just outside Bury and is an ancient place which stands at a junction on Icknield Way, which was used as a transportation route by the Iron Age Iceni tribe before the Romans came to Britain.
In 1871, the remains of a Roman cemetery were found close to All Saints and its pathway. Close to the village are ancient barrows, one of which is said to contain Oliver Cromwell's treasure.
Children scurry past the gap in the hedge to the east of All Saints Church in Icklingham. Through the gap is a pathway which, according to local legend, belonged to a witch and her ghostly white rabbit – and if you catch sight of her, she can claim your soul.
It was believed that the gap in the hedge would never close and that after dark, shadowy figures and a witch with her white rabbit familiar could be seen walking through it. Sometimes, the rabbit appears alone at dusk and rumour has it that horses will bolt from the path while two men died after spotting the hag and her companion.
Wixoe, 21 miles
Wixoe Hall has a very rare sighting of a doppelganger with many reported incidents of people going to Wixoe and coming away "a changed person". This became the subject of a ghost story to be found in Tales of the Burning Bush